We were on hand for the 3rd Annual Warman Chamber of Commerce Golf Tournament a short time ago. This annual event has been growing every year and this year was a packed house. The event saw the expansion of many fun activities. There was ducky chipping, a make-your-own-driver hole, a spin for your shot hole, a KO Kanye and friends booth along with other fun activities. The weather cooperated nicely and everyone finished up at the restaurant with a fantastic steak supper, a few cold beverages, some excellent prizing, and a great networking session.
This year we also had the annual creative group shot competition, clearly won by the folks at Warman Physiotherapy & Wellness.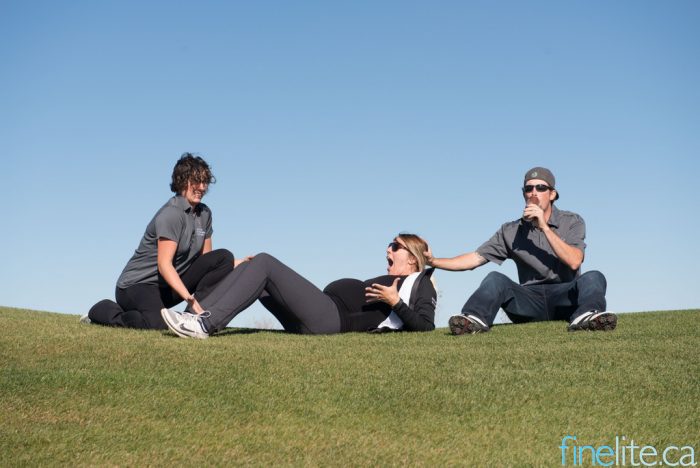 Attached are just a few samples of the fun photographs taken at the event. A full gallery of all the photos can be found here.  Thanks again to all the sponsors and thanks to the Warman Chamber of Commerce for hosting this fantastic event.
Filed Under : Commercial Photography , Event Photography , Finelite News , Sports/Dance Photos