Odin Creations strikes again!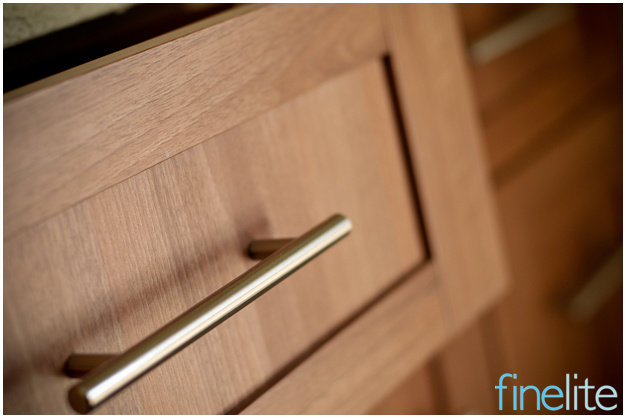 I am a very lucky girl.  I'm the proud new owner of a one-of-a-kind, custom made porch cabinet.  Now, this might not seem glamorous to all of you, but to my husband and I it's a huge accomplishment! We had this ridiculous little nook in our entryway that we threw our boots, shoes, and shopping bags into.  No doubt, someone once thought it was an ingenious little usable space to leave open, but to us it was too short and too deep to be truly useful.  Enter Odin Creations.
I've done photos for Odin in the past (see the blog here) so I know what they're capable of.  The bonus is that to do the photos this time, I didn't even need to leave my house!  The cabinet is perfect – exactly what we wanted! I can't say enough good things about these guys.  They came out to measure the space and talk about ideas, and they got exactly what we needed.  Three pull out drawers to use the full depth of the space.  A spot for boots.  Shelves for shoes.  Drawers for mittens in the winter and bug spray in the summer.  Correct usage of this most ridiculous of spaces.  We got to pick the color and finish that we wanted (love it!) and the guys did the rest.
I'm throwing in a few "non glamorous" photos of the space, pre-cabinet, so you can see the transformation in it's entirety.  Thanks Brian and Kraig!
Filed Under : Commercial Photography