It's been a whirlwind few months since I posted anything – I guess that's what a new baby will do to a person!  Yes folks, the Finelite family has grown by 1 and  my husband and I can't be more thrilled.  Cole was born in November and has been a sweet, demanding, cuddly, hungry, vocal, bewildering, funny, and basically perfect boy!  Obviously, having a new baby in the house and running on very little sleep, we thought it would be a great idea to update the website for 2013.  I mean really, what better time than that??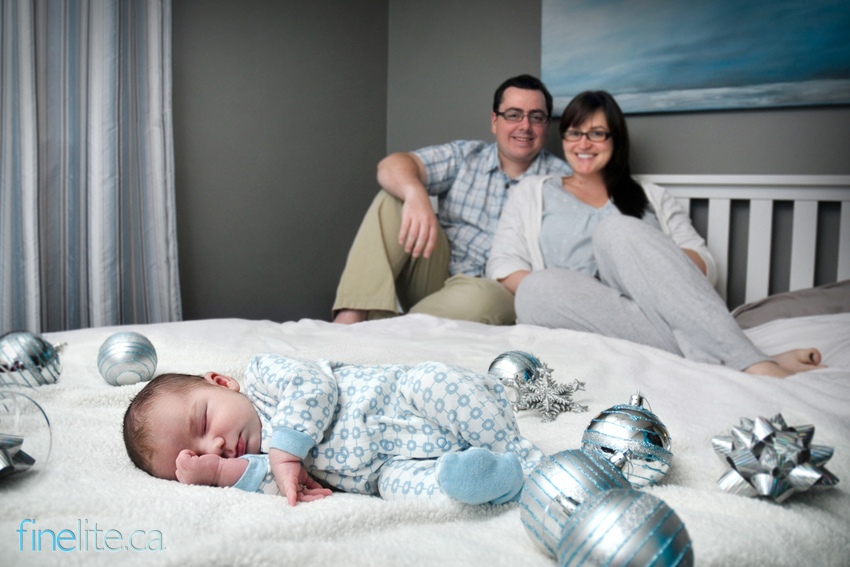 Cole is our first baby and he's not the most patient teacher I've ever met.  We're muddling through it to the best of our ability, but sometimes we do something that the little prince doesn't approve of.  He may not speak yet, but holy doodles can he communicate his likes and dislikes!  So far, his likes include: the color red, eating, dancing with Dad, car rides, eating, laying on his change table, bath time, eating… the list grows every day.  (I try not to focus on the dislikes, but they include: mom & dad being too slow with the food, getting out of the bath, getting into the car seat and wearing hats.)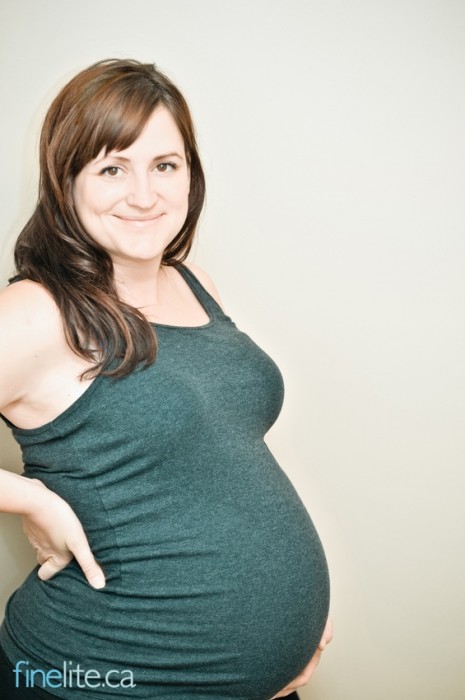 While pregnant, I had visions of all of the cute little cuddly newborn photos I was going to take of my son.  I would have a captive subject and was finally going to get to take my time and use all of my props and really have some fun!  Well, that just didn't happen.  Cole was a big baby when he was born, weighing in at 9lbs 3oz, and 22 inches long.  My son was born looking like a 2 month old (and now at 2 months and 14lbs he looks more like a 4 month old!)  Those photos of the crumpled, sleepy newborns flitted away like leaves in the fall and in their place came photos of a strong, alert and aware boy who would turn his head toward our voices from the beginning.  C'est la vie.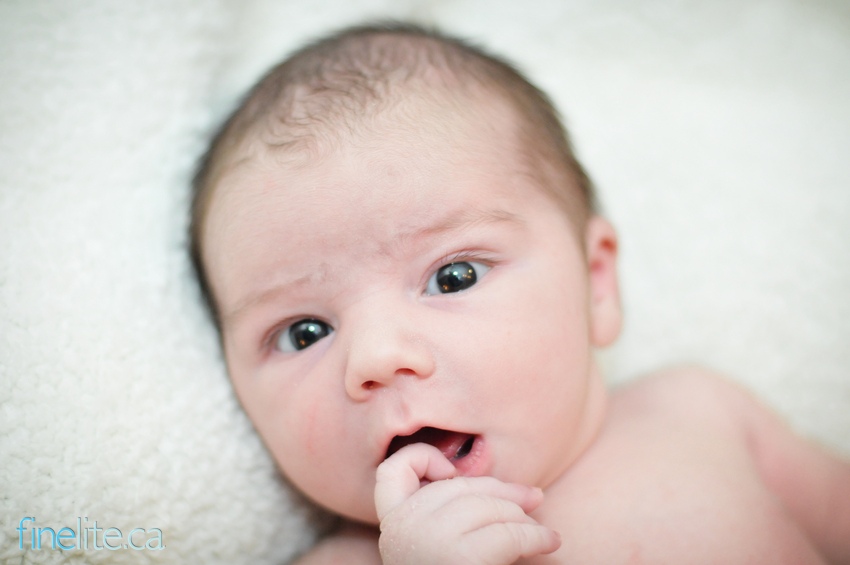 Since his birth, Cole's been busy meeting people and teaching us how to be parents. We now know (through his "teaching") that he likes to be rocked to sleep during the day, and that as a reward for this attention he will sleep for 7 or 8 hours straight at night.  We know that he needs to be burped really well or he will be a miserable little monkey until those nasty little bubbles work their way out.  We know that he wants to face out when we hold him (a few well placed head butts drove that point home.) We know that he hates tummy time and loves talking with Mom & Dad.  We know that mid "hunger tantrum", Paul Simon's Graceland and Raffi's Baby Beluga will somehow still calm him.  We know that he will fight the swaddle, but once he's wrapped and cozy, he's happy and calm.  We know that he loves us, and we know that we couldn't imagine our world without him.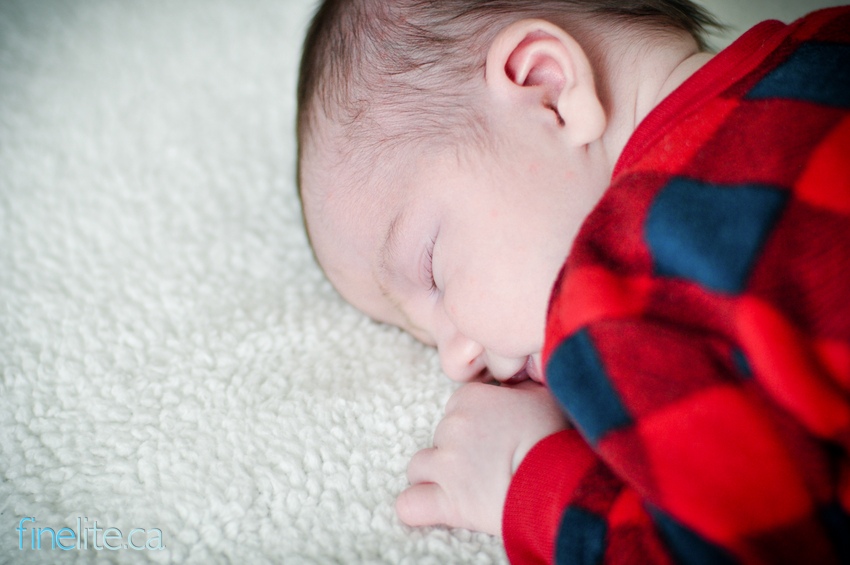 Filed Under : Finelite News